POSTING WINTER SCORES
Do you frustrate yourself trying to keep multiple handicap accounts current? More associations have joined the International Golf Network which links those accounts.  Check here to see if your association is a member of the IGN.  If your association is a member, then contact the CDGA office at (630) 257-2005 with your non-CDGA club name, city, and your association number at that club and you will be added to the IGN system.  No more duplicate score entry!  For more information, see the detailed article from CDGA on winter score posting.
4 BALL REGISTRATION NOW OPEN
Team captains are invited to register teams by teams Friday, November 20.
Click here.
2016 PRELIMINARY CALENDAR POSTED
Next year's tournaments, four ball matches and meetings are still in the process of being finalized. The
preliminary calendar
is posted for your planning purposes.
2016 4 BALL Re-sectioning
Periodically, the CWDGA examines the distribution of clubs in sections for Match Play. Our current section assignments will likely result in 5 byes and 5 teams eliminated by lottery across the system. The decision was made to reduce Northwest Section from five divisions to four, as in other sections, and shift clubs to sections needing more teams. Our goal in re-sectioning is to maximize participation by minimizing byes and minimizing team eliminations. View the results here>
FOUR-BALL RESULTS

Four Ball matches are ending and photo results are being posted as they become available. Click here for results for
Central
Northeast
Northwest.
South. and West


ONE DAY STROKE PLAY RESULTS Bryn Mawr Country Club
Wednesday, June 3, 2015

This year's One Day Stroke Play was held under ideal conditions thanks to our gracious hosts at Bryn Mawr Country Club. Congratulations to Low Gross Winner Karen Bruns and Low Net Winners Deirdre Nardi and Martha Schulkins. Complete results can be found
here.
BETTER BALL OF PAIRS RESULTS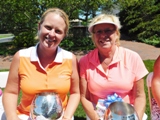 Overall Winners Erica Carlson and Mimi Denoma of McHenry
Thursday, July 23, 2015

Summer, at last! It was a gorgeous day for golf at Green Acres. The golf course was in superb condition, the greesn were fast and the host club arranged for lunch al fresco. Complete results can be found
here.
SENIOR BETTER BALL OF PAIRS RESULTS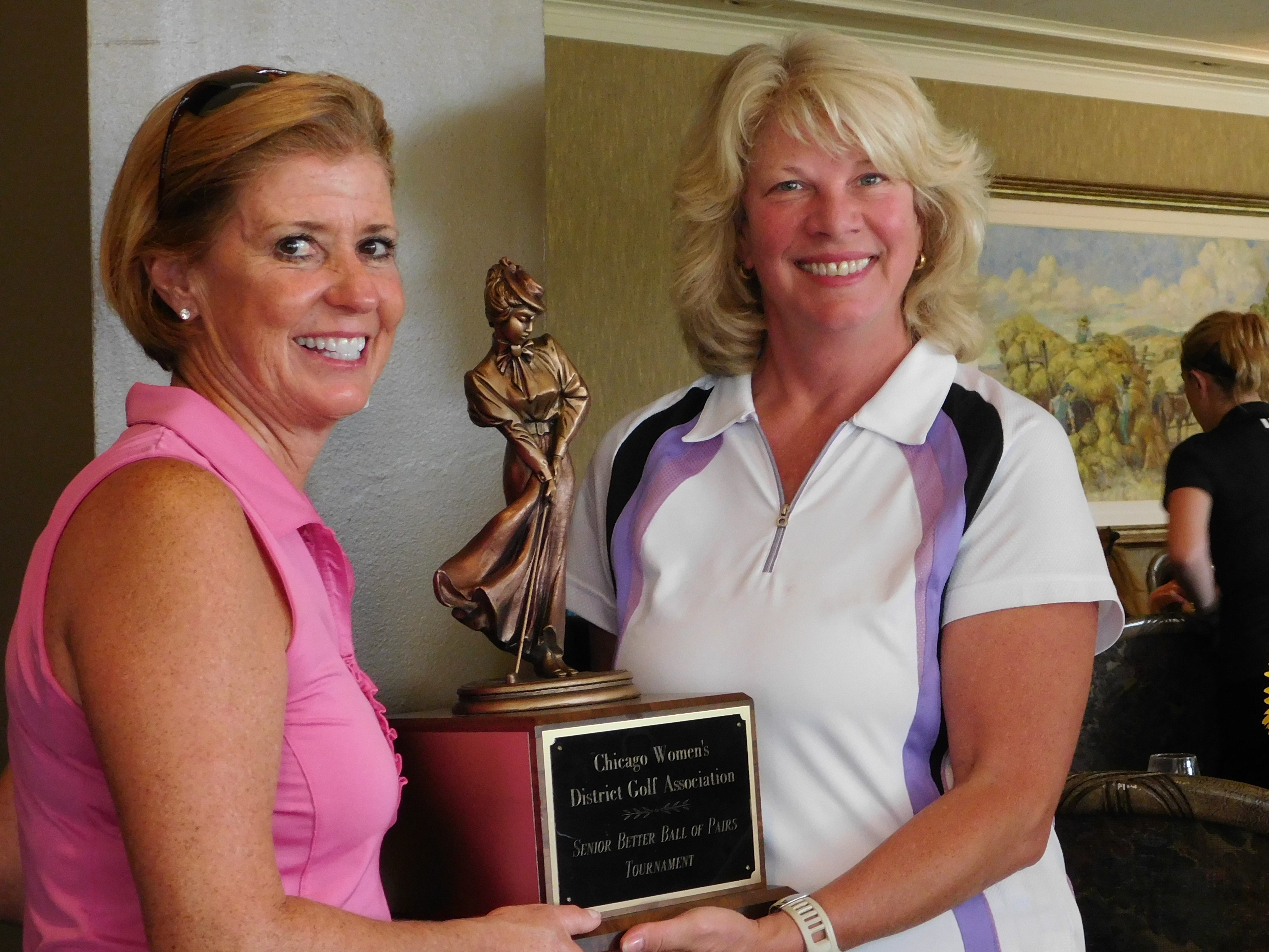 Overall Winners
Martha Schulkins of Itasca and Kathy Sorensen of Exmoor
Thursday, August 27

Big Foot hosted this great day of golf for a full field. Complete results can be found
here.
TOURNAMENT OF TEAM CHAMPIONS RESULTS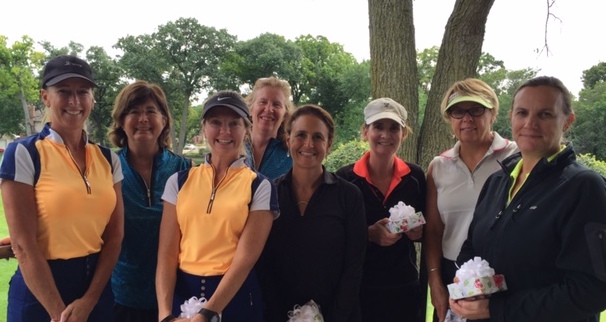 Winners

Under sunny skies on the difficult Riverside course, the final event of team play was contested. Team Champions from all five Sections battled for the ultimate honor in a Better Ball format. The detailed list of winners with more photos can be found
here.