Archive
Past years: 2020, 2019, 2018, 2017, 2016, 2015, 2014, 2013, 2012
2021 COMPETITIONS
89th ANNUAL CHAMPIONSHIP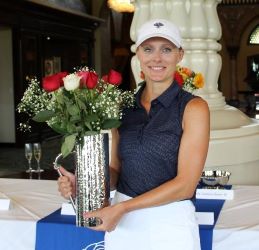 The CWDGA and Medinah Country Club jointly welcomed 72 players to the 89th Annual Championship,
which was held on Course #2 on August 2nd – 4th.Our 2021 Champion is Lauren Meyer of Ivanhoe,
who defended her 2019 title and again took home the Championship trophy.Congratulations also to all the winners from Flights 1 through 7.A special thank you to Medinah for their warm hospitality and support. It was the perfect venue for the CWDGA's premier tournament.For daily and final results, click here.To see the Flight Winners and photo, click here: Flight Winners
FOUR-BALL TEAM PLAY

The 2021 Four-Ball competition concluded successfully without any weather interruptions.
Our sincere thanks to all the host courses and team captains
for making this comeback season a huge success. To see results and winners by section: Central Results - Central Winners
Northeast Results - Northeast Winners
Northwest Results - Northwest Winners
South Results - South Winners
West Results - West Winners

BETTER-BALL OF PAIRS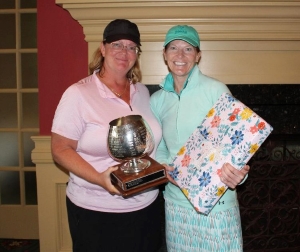 Our first tournament of the season welcomed 86 players from 34 clubs.It was wonderful to see everyone again.
The 2021 Champions are:
Heather Quinn and Mary Rose Smith of Ridgemoor CC
Congratulations also to all the winners from Flights 1 through 6.

Despite the less than desirable weather, the players
appreciated the excellent course conditions at Crystal Tree.

For a list of Flight Winners, click here: Flight Winners

ONE-DAY STROKE PLAY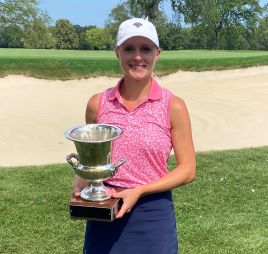 North Shore Country Club was an outstanding host to 65 players who competed
on a beautiful, sunny day. The course was in perfect shape.

Congratulations to all our winners:
Overall Low Gross Winner: Lauren Meyer, Ivanhoe Club (score of 76)
Overall Low Net Winner: Jean Regan, Olympia Fields CC (score of 64)

Click here for all Low Gross and Low Net Winners.
Click here to see photos of all the winners.
SENIOR BETTER-BALL OF PAIRS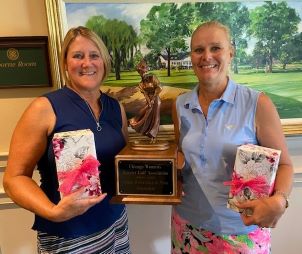 With an impressive net score of 63, Susan Finger and Pam Choski of Midlothian CC are our 2021 Senior Better-Ball of Champions.

Congratulations also to all the winners from Flights 1 through 8.

Always a favorite event on the CWDGA calendar, the tournament attracted a full field of 108 players. Our sincere thanks to Midlothian for their planning and hospitality.

For a list of Flight Winners, click here: Flight Winners
To see the Flight Winners' Photos, click here: Winners Photos